NGX STORAGE / HPC
PARALLEL FILESYSTEM
DRIVING DISCOVERY
We are providing HPC storage solutions to the greatest minds behind the discoveris and innovations . Leverage the power of our systems and the deep technical expertise of our team to transform big data analytics into the disruptive techonologies that will become a new way of life.
AI , MACHINE AND DEEP LEARNING
HEALTHCARE AND LIFE SCIENCES
ENGINEERING & ENERGY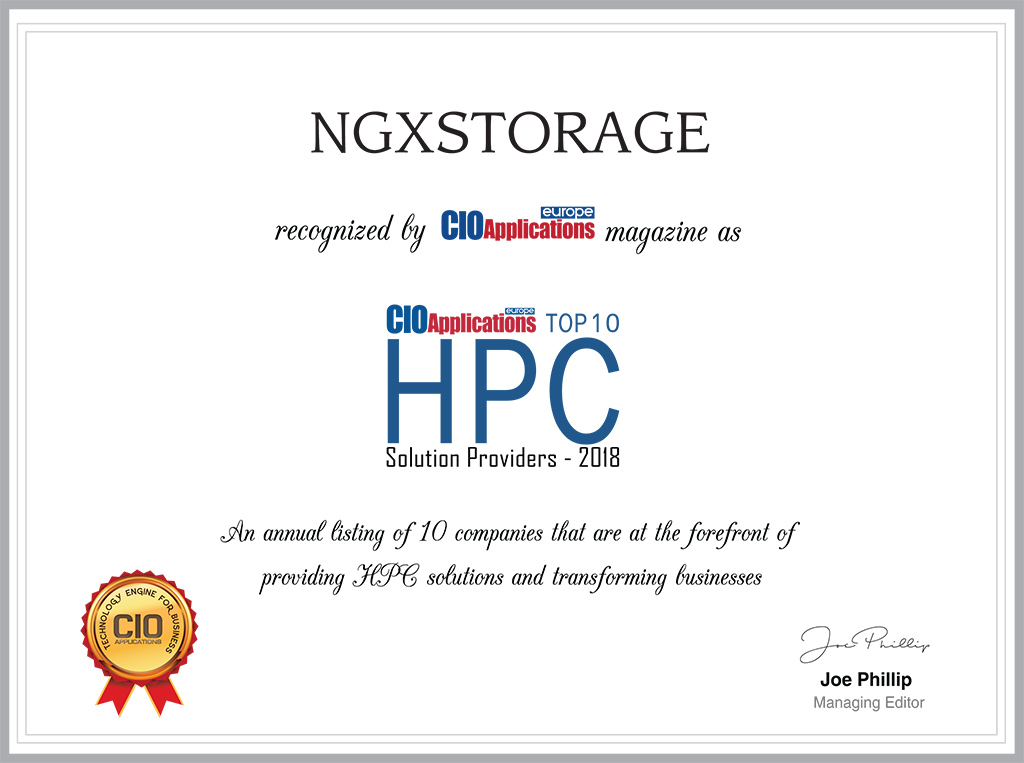 We are recognized as Top 10 HPC Solution Providers - 2018 by CIOApplications
Government, research institutes and military organizations are the company's major customers. These organizations not only require high performance and reliability, but they also need people with HPC expertise to handle their massive data growth...
EXABYTE SCALE
High Performance Computing Filesystem